Pohaturoa Rock: Whakatane Historical Landmark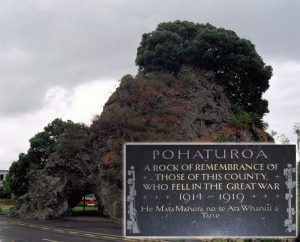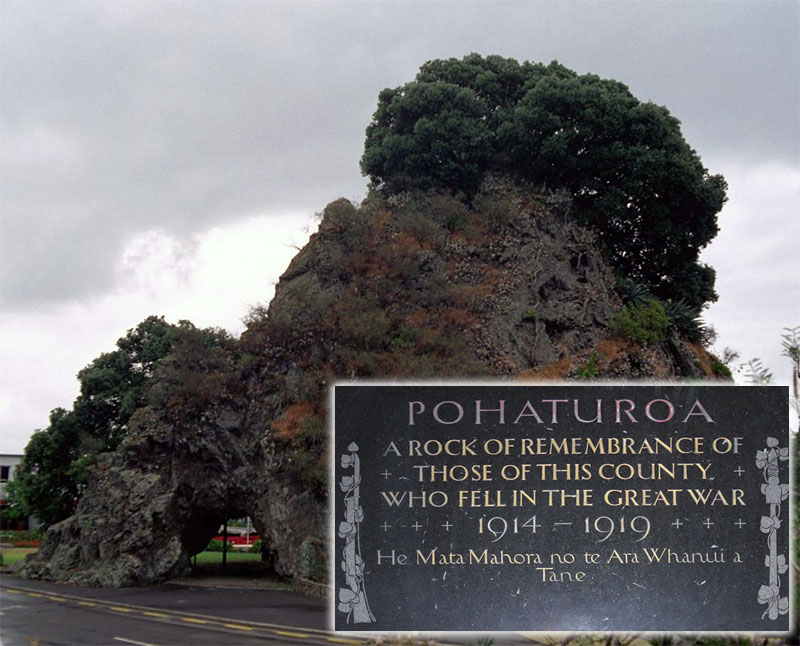 Whakatane is located approximately 2 hours and 20 minutes south of Hicks Bay Motel. Nestled near the coastline of the Bay of Plenty lies an important Whakatane historical landmark: Pohaturoa Rock.
Whakatane Historical Landmark
This beautiful Whakatane historical landmark holds different meaning for each person who has a connection to the Whakatane region.
For generations, the Ngati Awa people who lived in the Whakatane Region considered Pohaturoa Rock to be a symbol of deep spiritual significance. It served as a place for important traditional ceremonies. The rock has an archway, which was originally a cave entrance, was used to perform cultural tattoo rituals. The Waiewe Stream which runs under Pohaturoa Rock was once reserved for cultural rite of passages into manhood and warrior initiations.
More Recent History
In more recent history, this natural landmark was officially dedicated in July 1920 as a memorial to honor those individuals who sacrificed their lives fighting during World War I (1914 – 1918). Years later, a building facing the Pohaturoa Rock memorial was built to honor Te Hurinui Apanui; an important Ngati Awa chief, who died in 1924.
Visiting Pohaturoa Rock
Visiting this beautiful natural landmark and its little coastal town is a great opportunity to see some of the beauty of New Zealand and the Bay of Plenty. Ascending to the top of the rock awards visitors with a beautiful view of the small town and of the Bay of Plenty. On a clear day, visitors might also look out and see the white steam rising up from White Island. When you're hungry, Whakatane has some delicious sea fare to sample.
While the significance of this important landmark might have a different meaning for each person, it connects the people of Whakatane to the history of the land and stands as a symbol of peace for all.