Backpacking in New Zealand
New Zealand is a country synonymous to phrases like; amazing nature, interesting culture, stunning landscapes, idyllic beaches, Middle-earth, walking trails, or, countless numbers of ski trails. With its interesting culture and country's beauty itself, it is no surprise NZ's one big destination for wanderlusts. Why, New Zealand is just a country that you can't resist visiting! According to New Zealand tourism, last September 2013 alone, about a hundred fifty thousand international visitors arrived.
New Zealand's backpackers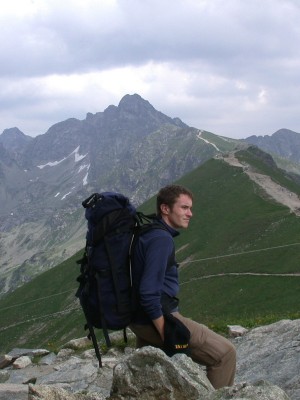 It is in the month of November that you'll see a lot of backpackers in New Zealand visiting random corners of the country – from the cities up to remote walking trails such as those in Gisborne. Commonly, backpackers from other countries aim to walk through the known Te Araroa Trail. There's already quite a few number of people who have completed this trail on where a journey could normally take up to months.
Auckland, NZ's most cosmopolitan city is one of the first stopovers for many backpackers and vacationers. Around this charming city you'll find heaps of cool cafes, the Sky Tower, bungy jumping spots and Maori museums.
As for backpackers who've been to Christchurch, one of the few activities they probably did not missed out was Gondola ride. In Wellington beautiful gardens and vast tract of native forest awaits. Of course, backpacking to New Zealand is never complete without seeing the Glowworm Cave in Waitamo. There's also the relaxing beaches of Bay of Islands where endless possibilities for swimming, whale or dolphin watching and boating is at reach.
New Zealand is a diverse, multicultural country (Maoris, Asians, Polynesians,Europians and ethic mix up) and has a sophisticated society plus there's the hospitality of the Kiwis that you'll surely be grateful of. NZ is also known for its fruits like kiwi, loganberrie, avocadoes and rockmellon. If you're a backpacker who wants to try something "exotic", NZ have some things to offer for you. Pesto ice cream, sheep's eyes and bug larvae are a few of them.
Budget and Accomodation

Typical budget for a New Zealand backpacking ranges from 70 – $ 150 per day, depending on which part of the country you're in and the kind of activities you plan to do.
For instance, if you'll trek on the countryside and you have a tent of your own, then probable expenses is only for your basic needs minus the shelter cost. There are variety of accommodations around New Zealand including hotels, campervans, hostels and motels such as our Hicks Bay motel in Te Araroa township.
New Zealanders and the egalitarianism in them lead them to mistrust anyone who have superior attitude. So don't mistreat anyone that you'll meet and be friendly as you can be
A thing that you have to know about New Zealanders